Description
Date: Wednesday, December 14, 2022
Time: 1:00 – 2:00 pm ET
The clock is counting down to Google shutting down the go-to PR tracking platform—Universal Analytics. Say hello to GA4, a game changer for communicators and marketers. GA4 makes it easier to show how communication, especially through earned media, contributes to business objectives and helps you see how you brought potential customers into the funnel, or kept them from leaking out of it.
But there's no time to lose. It's important to activate GA4 now. To get started, join us for this exclusive session Dec. 14, 1pm ET, which will put you far ahead of the competition.
Attendees will learn:
How to set up GA4 now and integrate it with existing systems
The details of GA4's Conversions Events architecture and how it can show your contribution to business objectives
How to use Analytics Intelligence
How GA4's Reporting will help you track your customers through the sales journey
How to use GA4's automated and custom insights to detect trends
How Explorations can capture insights about customer behavior
Presenters: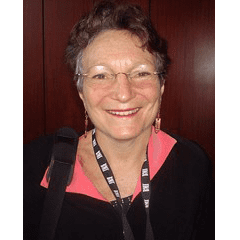 Katie Paine
Founder and CEO
Paine Publishing
Katie Delahaye Paine, aka The Measurement Queen (@queenofmetrics), has been a pioneer in the field of measurement for more than two decades. She has founded two measurement companies, KDPaine & Partners Inc., and The Delahaye Group. Her books, Measure What Matters (Wiley, March 2011) and Measuring Public Relationships (KDPaine & Partners, 2007) are considered must-reads for anyone tasked with measuring public relations and social media. Her latest book, written with Beth Kanter, Measuring the Networked Nonprofit:Using Data to Change the World, is the 2013 winner of the Terry McAdam Book Award.
Her latest company, Paine Publishing is the first educational publishing firm entirely dedicated to making more Measurement Mavens. Its newsletter, The Measurement Advisor, is the industry's most comprehensive source of information about best practices in communications measurement. In her consulting practices, she designs measurement dashboards for some of today's most admired companies. Katie has also been a leading promoter of standards in the PR and social media measurement field, most recently as the initial organizer of The Conclave that released social media measurement standards.
She started the first blog and first newsletter devoted exclusively to communications measurement. In 2013, she was inducted into PRNews' Measurement Hall of Fame. She was named the Society of New Communications Research "Fellow of the Year" for her work in support of social media research. More recently, Katie was named one of "25 women who rock social media" by Lee Odden's prestigious Online Marketing Blog. In 2008, she was named one of PR Week's Power Players for her advocacy of PR measurement. Her firm won both the 2009 and 2010 New Communications Award of Excellence for its breakthrough work in social media research.
Greg Jarboe
President & Co-founder
SEO-PR