Description
Date: Wednesday, August 10, 2022
Time: 1:00 – 2:30 pm ET
Organizations can no longer stay silent on social topics, but one misstep has the potential to create long-term reputation damage among a variety of stakeholders. The overturning of Roe v. Wade has left communicators in a state of disarray, with PR professionals struggling to align their messaging with their mission, while simultaneously balancing priorities.
In this discussion, we'll cover:
Ensuring your organizational stance stands up to company values
Determining how to communicate your stance externally across a variety of platforms
Addressing current and prospective employee concerns around culture and benefits
Working with legal and HR to ensure what is communicated can actually be upheld
Communicating to consumers concerned about privacy-related issues
Presenters:
Samantha Zupan
Vice President, Global Corporate Communications
Indeed
Samantha Zupan is Indeed's Vice President of Global Corporate Communications where she is responsible for shaping the company's corporate communications strategy and managing a broad range of stakeholder relations. In addition, she serves as Recruit Group's Head of Global Corporate Communications – Recruit, one of the largest publicly traded businesses in the world, is the parent company to Indeed, Glassdoor and several other well-liked businesses. Samantha also serves as an advisor to Glassdoor, a company which she helped launch Glassdoor in 2008 and was one of the company's first 20 employees. Previously, Samantha has held roles at global communication and public affairs agencies specializing in technology, healthcare, travel & hospitality, retail, real estate and more. Samantha holds a bachelor's degree in journalism from California Polytechnic State University.
Susan McPherson
Founder and CEO
McPherson Strategies
Susan McPherson is a serial connector, angel investor, and corporate responsibility expert. She is the founder and CEO of McPherson Strategies, a communications consultancy focused on the intersection of brands and social impact. She is the author of The Lost Art of Connecting: The Gather, Ask, Do Method for Building Meaningful Relationships (McGraw-Hill). Susan has 25+ years of experience in marketing, public relations, and sustainability communications, speaking regularly at industry events including Massachusetts Conference for Women, BSR, DLD, Worth Women and Techonomy, and contributing to the Harvard Business Review, Fast Company, and Forbes. She has appeared on NPR, CNN, USA Today, The New Yorker, New York Magazine and the Los Angeles Times.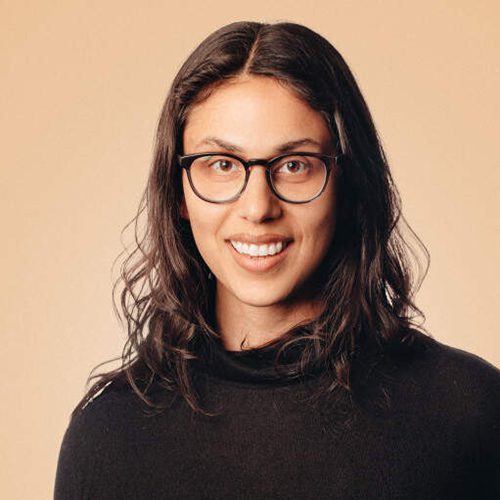 Shantha Susman
Executive Vice President
BerlinRosen
Shantha Susman is an Executive Vice President leading work in reproductive health, rights and justice; global advocacy; voting rights; education; arts and culture; and message development. Since joining BerlinRosen in 2014, Shantha has elevated the profiles of reproductive health leaders, launched major criminal justice and global nutrition campaigns, and helped win paid family leave in multiple states. Before joining BerlinRosen, Shantha helped lead communications at PolicyLink, drove voter mobilization efforts, worked on a presidential campaign and got an MFA in creative writing. As a child she played violin at Carnegie Hall at an event memorialized in a poorly reviewed movie starring Meryl Streep.
Lauren Gray
SVP
Edelman
Lauren brings a law degree and nearly 15 years of experience in strategic communications, crisis management, policy and social issues to help clients effectively launch unmissable creative, manage complex reputational issues and insulate brands from risk. ​At Edelman, Lauren helps clients navigate high-profile or potentially high-risk marketing or business initiatives, litigation and regulatory issues, social purpose planning or issues engagement, and corporate reputation management. She leads U.S. issues work for Unilever, including brands such as Dove, Vaseline, Degree, Liquid I.V., Good Humor, and others. She also partners with the United Nations on work to advance global health and eliminate gender-based violence, such as UNFPA's ⓑodyright campaign to advocate for stronger protections from online violence. As part of Edelman's Social Issues team and LGBTQ+ Task Force, Lauren counsels clients across industries such as health, finance, CPG, retail, fashion, and tech on when and how to effectively engage on issues. Lauren has also worked on Edelman projects for clients such as the Asia-Pacific Economic Cooperation (APEC), Ministry of Foreign Affairs of Japan, Robin Hood Foundation, and TIME'S UP.